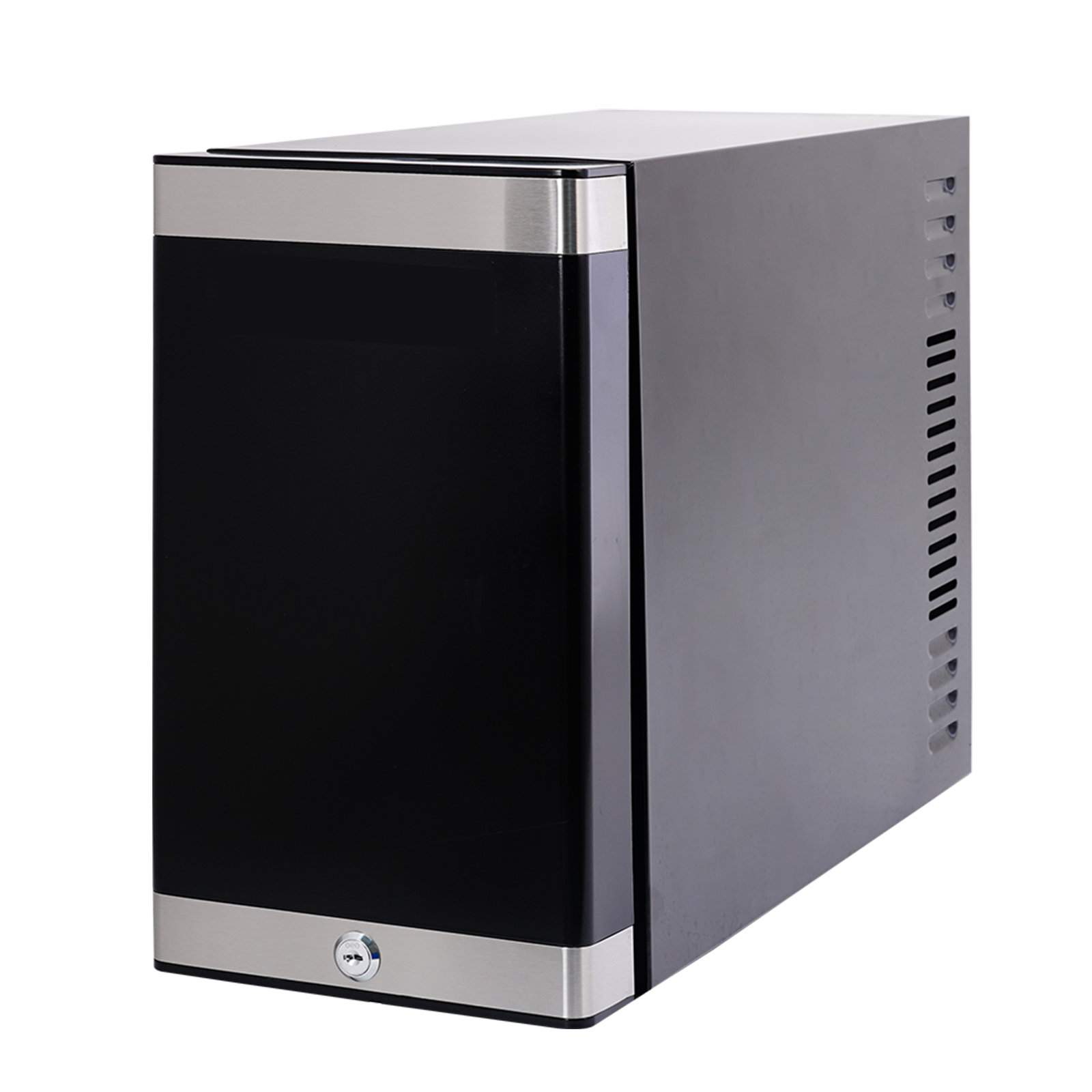 ☕️Fast refrigeration, long-lasting freshness: using semiconductor refrigeration technology, the temperature can be adjusted at 2-14°C, and the cooling effect can be 26°C lower than room temperature. The refrigerator uses a fan to circulate cooling, which consumes less electricity.

☕️Shutdown water removal function: The bottom of the machine is equipped with a water removal mode. After 30 minutes of shutdown, the system will turn on the water removal mode to evaporate the condensed water in the storage bin and keep it dry.

☕️Constant temperature performance: The desired temperature can be set in advance, for example, if it is set to 5°C, the refrigerator will continue to be constant temperature at 5°C. With the digital thermostat on the easy-to-read display, adjust and set your desired temperature with the touch of a button.

☕️Applicable scenarios: Capacity 9.8L.can be used with coffee machine; breast milk preservation; can be used as a wine cooler; fruit and food preservation; preservation of cosmetics.

☕️After-sales service: 24-hour online customer service, return and exchange within 30 days, 12-month after-sales guarantee.
Estimated delivery time and corresponding shipping costs:
U.S:
- Free Standard Shipping (with tracking): 2~3 working days
Canada:
- Free Standard Shipping (with tracking): 3~5 working days
Japan/Europe:
- Free Shipping Free (with tracking): 7 business days
Other countries:
- Standard shipping (with tracking): 7~15 working days
If you spend more than $300, you will need $10 shipping; if you spend less than $300, you will need $30 shipping.