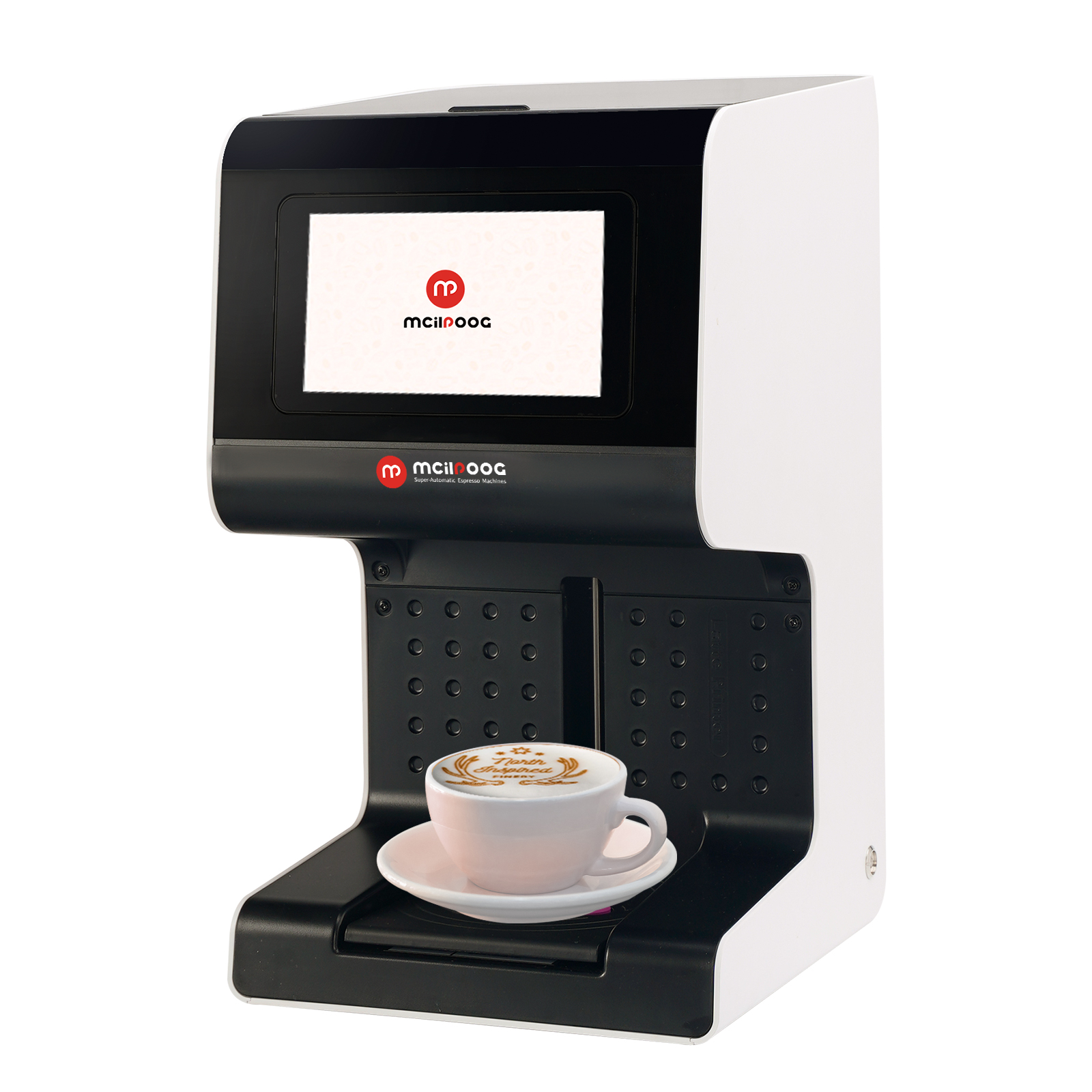 【Mcilpoog Latte Printer】Users only need to scan the code in the browser to print various text patterns and pictures with caramel edible ink on milk tea, latte, milk foam, beer, cakes, biscuits and other foods. Bring customers a "personalized" gourmet journey.

【Natural caramel ink is safe and reliable】Natural caramel ink. Passed a number of food safety certifications, food-grade ink cartridges, no sponge design. The print head and the ink cartridge are integrated and can be replaced when used up to avoid the breeding of bacteria.

【Material media for printing】It is recommended to have milk cover, milk foam and fresh milk on the surface. Biscuits with icing, white biscuits, white pastries, etc. The surface of the medium must be flat and free of bumps. The biscuits cannot be bent or deformed.

【Printing on multiple media】Coffee milk froth, biscuits, milk cover tea, German stout, small cakes, yogurt, ice cream, etc.

【VIP SUPPORT】Customer service 24 hours online service, returns and exchanges within 30 days, 12 months after-sales guarantee;
Estimated delivery time and corresponding shipping costs:
U.S:
- Free Standard Shipping (with tracking): 2~3 working days
Canada:
- Free Standard Shipping (with tracking): 3~5 working days
Japan/Europe:
- Free Shipping Free (with tracking): 7 business days
Other countries:
- Standard shipping (with tracking): 7~15 working days
If you spend more than $300, you will need $10 shipping; if you spend less than $300, you will need $30 shipping.