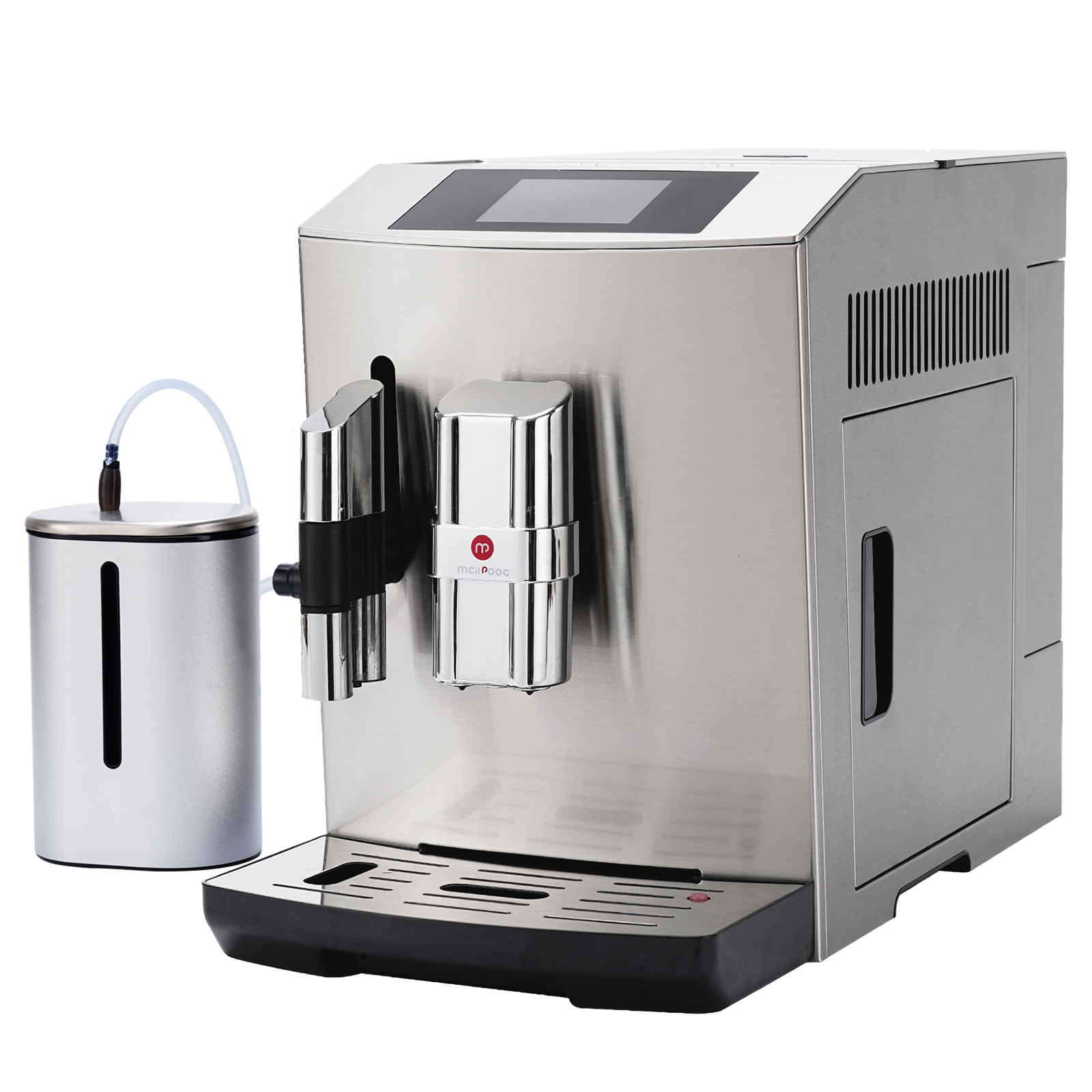 ☕ WS-S7 fully automatic espresso machine is easy to program and has a full touch color visual screen. One-button touch to make coffee, with coffee powder brewing function, you can adjust coffee taste and coffee temperature.

☕ The perfect coffee temperature starts with the first cup, with a warmer tray on top of the machine. Perfect milk froth system. Milk system cleaning program, removable milk frother.

☕ Automatic programme for cleaning, rinsing and descaling. Detachable brewing unit (volume: 7 - 12 g). Height-adjustable coffee outlet: 80---140mm.

☕ Grinder with premium grinding discs and adjustable grind. High-efficiency Italian pump with a maximum pressure of 19 bar. Support four languages to choose freely. Capacity of bean bin: 250g.

☕ After-sales service: customer service 24 hours online service, returns and exchanges within 30 days, 12 months after-sales guarantee;
Product Maintenance Tips
1. Clean the drip tray and coffee grounds tray: remove the drip tray from the front, empty and wash. Empty the coffee grounds box and thoroughly clean the bottom of the box.
2. Clean the water tank: Regularly clean the water tank with a damp cloth and some mild cleaning solution. (Approximately once a month)
3. Clean the coffee outlet: Wipe the coffee outlet regularly with a sponge or a clean cloth.
4. Clean the extractor: extract ten cups or wash once every two to three days. (Rinse with clean water and wipe dry and put it back)
5. Cleaning of the milk frother: After using the milk frother, be sure to clean the milk frother with clean water to avoid blockage.