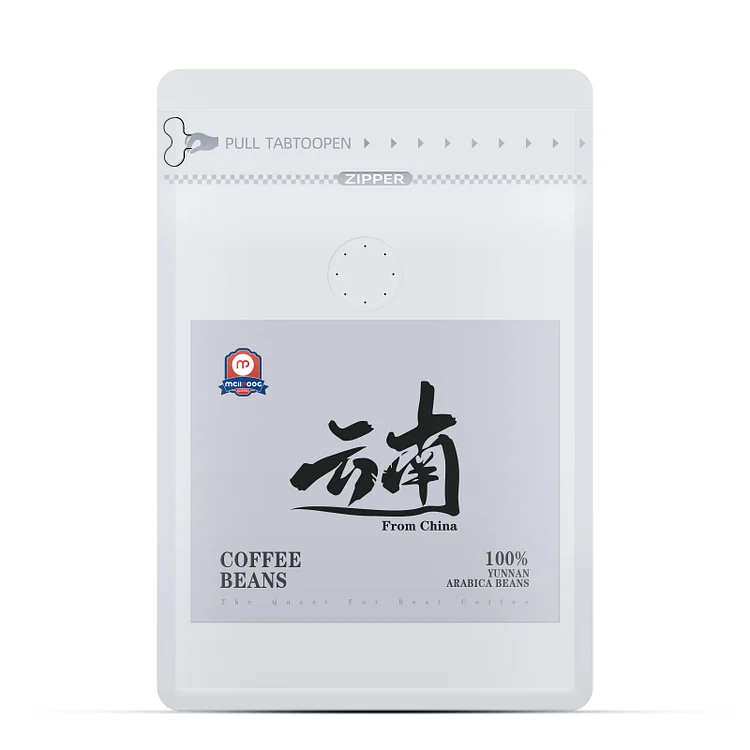 One 8oz bag of 100% YUNNAN Arabica Deep Roast Coffee Beans.Shelf life is 18 months.(Please store in a cool and dry place.)

Mcilpoog uses Arabica coffee beans, and uses different roasting degrees to present the multi-layered flavor characteristics of coffee beans. Depending on your taste preferences, select your favorite coffee beans, taste and enjoy a cup of coffee.

YUNNAN Arabica Coffee: Our coffee beans are made from Arabica coffee beans. Arabica Coffee has twice the flavor and a better aroma than its counterpart Robusta.

Works With All Coffee Brewers: Our deep roast whole bean coffee is suitable for any good coffee machine: drip machines, espresso maker, French press, Aeropress, pour over and moka pot.

After-sales service: After tasting our deep roast, you will know why it is one of our most popular choices. If for any reason you are not satisfied with your purchase, please contact us and we will do our best to help you find the best coffee. Show you the best way to brew, or just talk about all aspects of coffee!
Estimated delivery time and corresponding shipping costs:
U.S:
- Free Standard Shipping (with tracking): 2~3 working days
Canada:
- Free Standard Shipping (with tracking): 3~5 working days
Japan/Europe:
- Free Shipping Free (with tracking): 7 business days
Other countries:
- Standard shipping (with tracking): 7~15 working days
If you spend more than $300, you will need $10 shipping; if you spend less than $300, you will need $30 shipping.