In fast-paced days, you should make a cup of coffee yourself to seek inner peace~
Feb 27, 2023 by mcilpoog
Smell the strong aroma of coffee in the morning, start a day's work, and enjoy the comfort of the night with the lingering aroma of coffee~ Mcilpoog coffee machine allows you to easily make good coffee!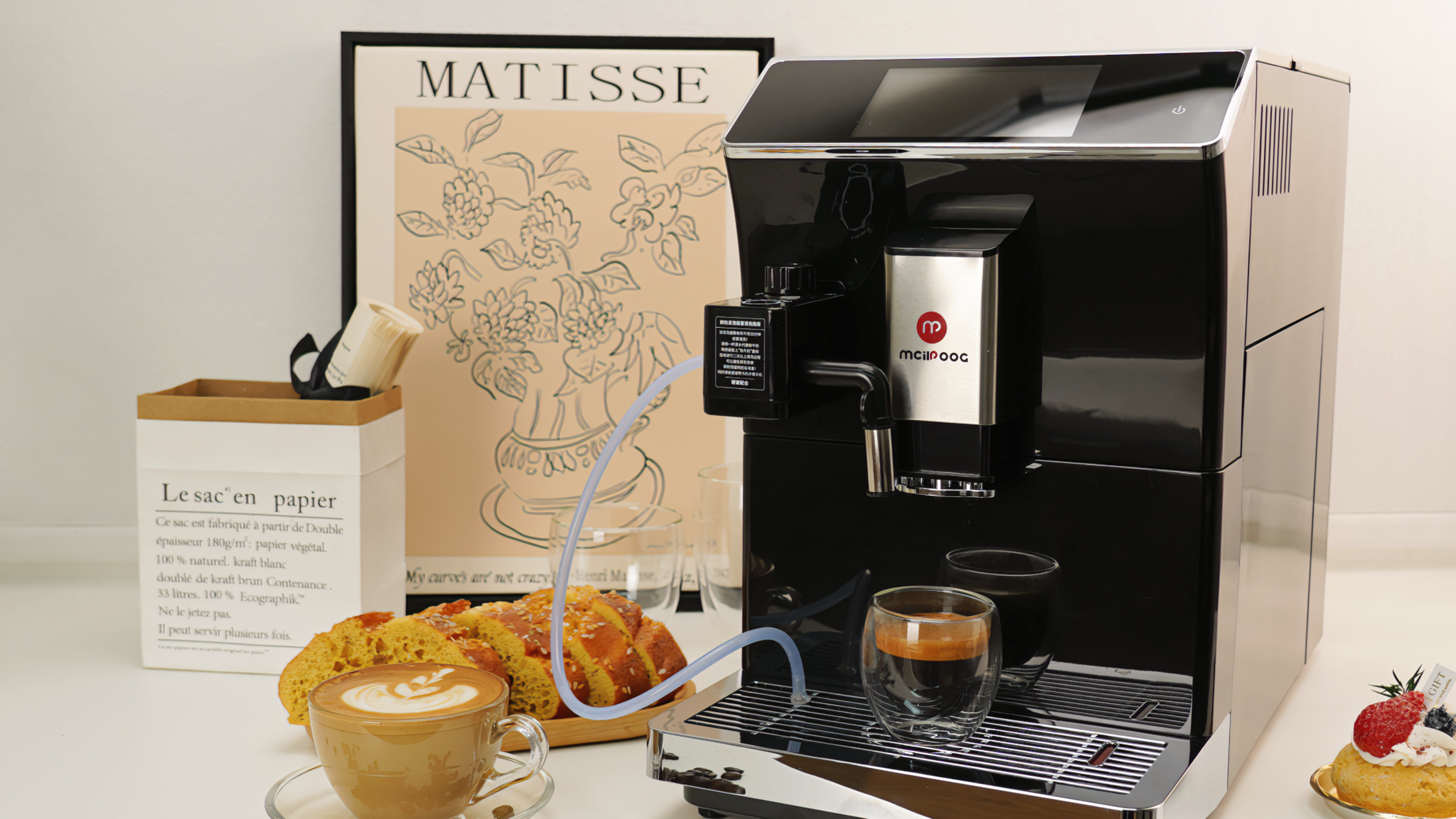 -
It has
5 inch full-touch colorful display,Smart-one-touch controls for easy selection,The touch screen display simplifies how to make your favorite coffee in 3 easy steps: Grind, Brew and Milk; Easily adjust the coffee strength, milk texture and temperature to suit your taste.
-
It can
make 16 kinds of coffee with one click,Latte, Cappuccino, Espresso, Americano, and more,each coffee all can adjust the water content, milk content, coffee concentration.
-
It has
Classic milk frothers adjust system allows you to adjust the milk temperature and texture to suit your taste; Delivering barista quality micro foam that enhances the flavor of the coffee and is essential for creating.
-
It can
Switch from whole beans or pre-ground coffee with the alloy grinding
Adjust knob from fine powder to coares coffee grains at your preference
Adjustable milk bubble mouth, coffee mouth height.
-
It has
switch machine cleaning, milk foam system, brewing system, automatic cleaning, lack of beans and water shortage screen will issue a sound reminder.Water Tank Capacity: 1.7L, Coffee Bean Box Capacity: 250g
-
It has
8 languages can be switched: English, German, Thai, French, Arabic, Russian, Farsi and so on.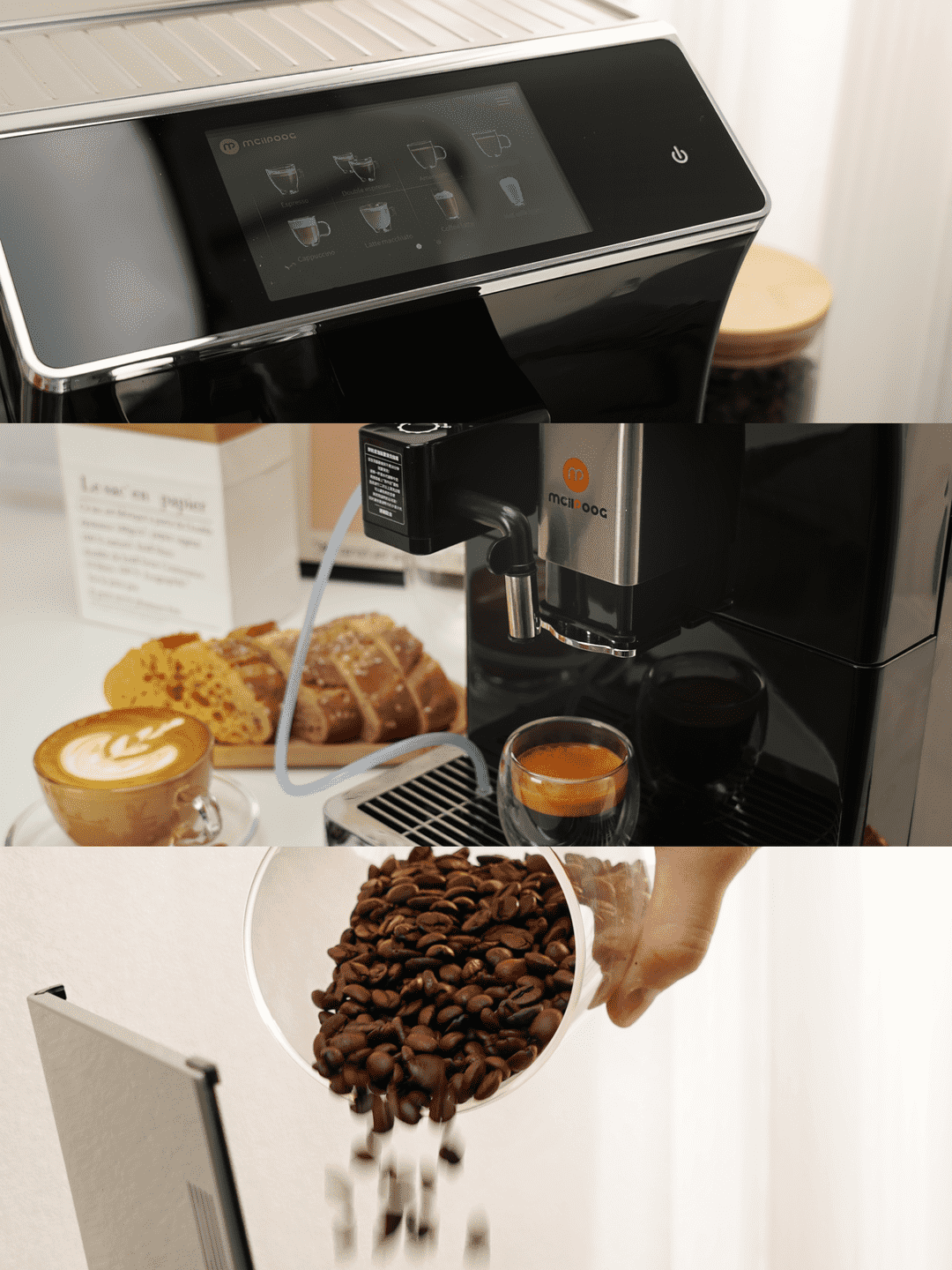 Featured product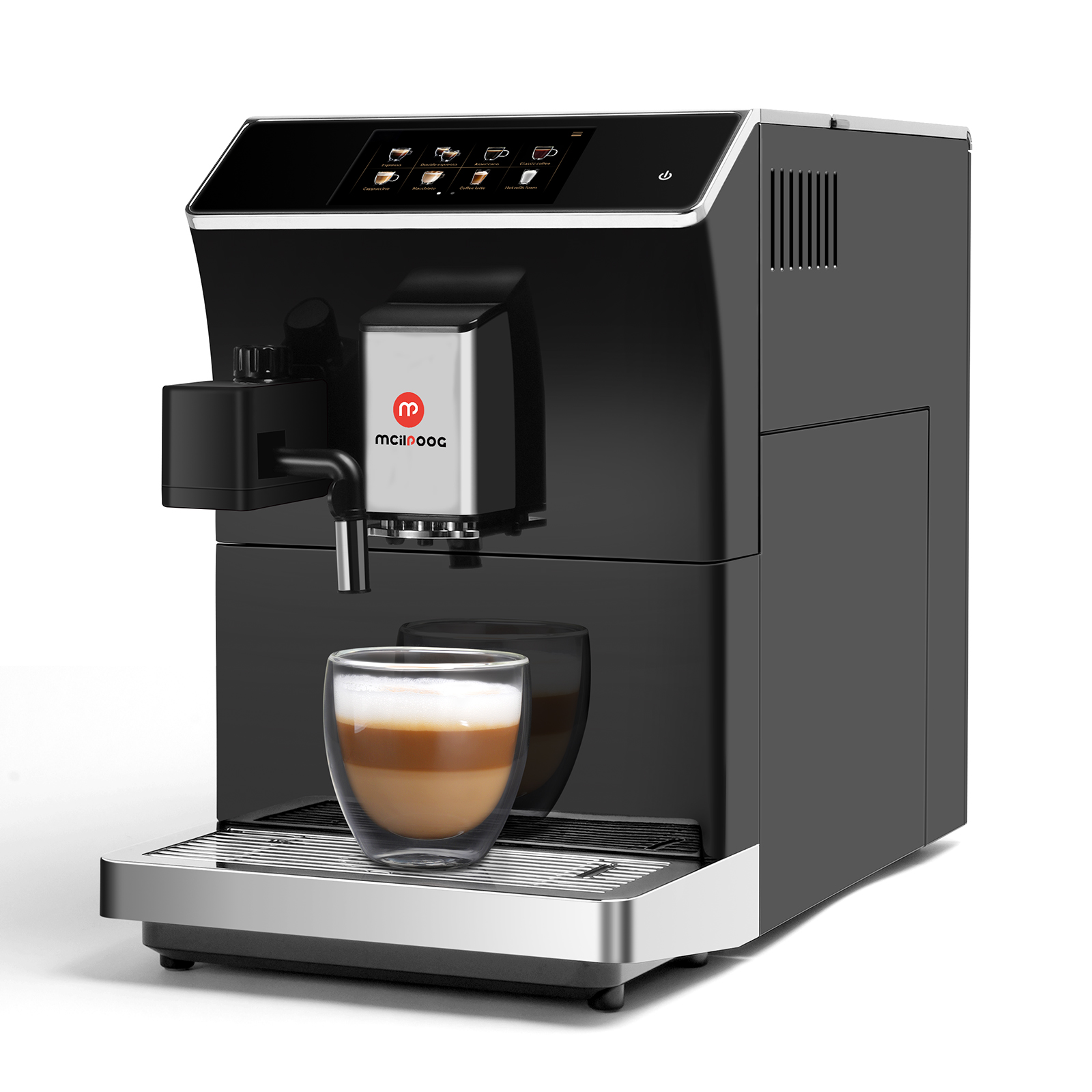 SALE